Specialist
Auto Shippers
Kingstown Shipping are an international shipper of cars, motorcycles, RVs, trailers, caravans, boats and general freight, specialising in the USA / UK / USA trade since 1986. We have continually developed our company to offer the wide range of freight forwarding services available to our clients today.
Our services include shared and sole use container shipping for running and non running autos, import and export container packing, specialised caravan export loading and shipping, RORO / car carrier shipping, vehicle collection and delivery, Customs bonded warehousing, Customs clearance and general freight forwarding.
Our network of warehouses for import and export also cover Canada, Australia, New Zealand, South Africa and the Far East.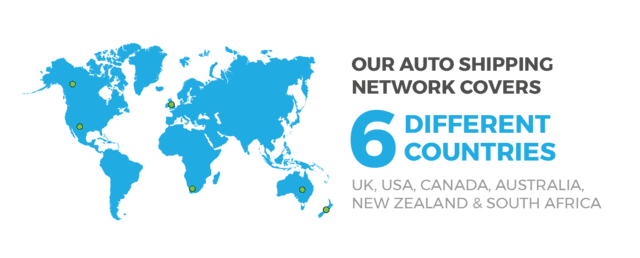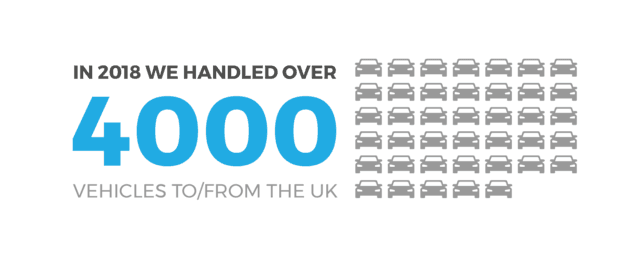 37 Years in Auto Shipping
Why Ship With Us?
We have the knowledge, experience and long established network to handle your shipment with care and efficiency.
We are full trading members of the British International Freight Association (BIFA) demonstrating our commitment to competence, training and development within the industry.
We work with HMRC daily and can advise on potential taxes for your import. We have direct links to the HMRC import / export system.
Get a quick quote
Fill out the form below and we'll be in touch to answer your query as soon as possible.
FAQs
I've bought a vehicle in the USA and don't know what to do next... Can you help?
Can you ship both running and non-running vehicles?
Where can you collect vehicles and ship from in the USA?
Where else can you ship to / from other than the US?
Can you also offer roll on roll off shipments?
Can I ship a vehicle from the USA without a certificate of title?
I'm keen on importing a vehicle but I'm unclear of HMRC rulings and import taxes, can you advise?
Some of our Testimonials from our existing customers
I've been using Kingstown Shipping for close to 15 years now, and with their expertise, I know my cars are always in safe hands. They put your mind at ease, and with their friendly and professional attitude you know things are handled properly from collection to delivery here. Thanks guys, another great job!
G.M.
I would like to say a big "Thank You" to everyone at Kingstown for the excellent job in arranging the escrow payment, collecting my Plymouth AAR Cuda and bringing it into the UK. As you handled the payment from my car for me it was both risk and stress free and seemed easier than buying a car in the UK!
J.H.
My 1963 Ford Galaxie 500 - highly original and one family owned since new. I cannot thank you enough for another hassle-free smooth job done.
J.C.
Thanks once again for taking care of the shipping arrangements of the 1965 Shelby 350GT, I really appreciate all of the effort that was taken regarding the handling and containerisation of this lovely old car and throughout our 30 year relationship
B.W.