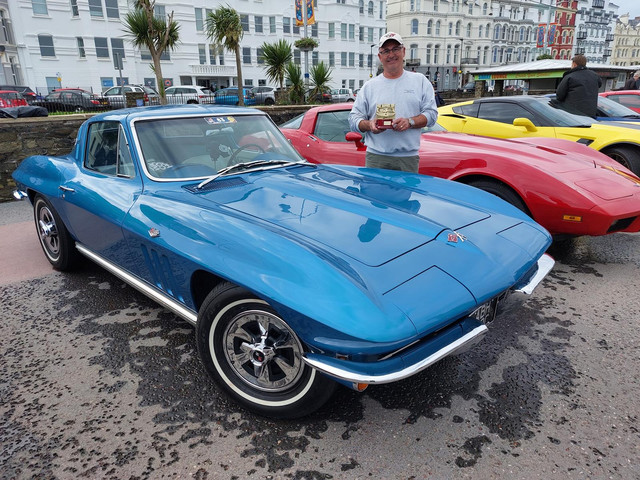 Heat 5 @ Isle of Man American Extravaganza,15-17 September 2023 - 1965 Chevrolet Corvette - Stuart Curtis
Our final heat winner for 2023 is this very nice 1965 Chevrolet Corvette in Nassau Blue, belonging to Stuart Curtis, from Congleton in Staffordshire. The 'Vette runs a 327 cu in V8 engine hooked up to a four-speed manual transmission. It's a nicely optioned car with power-windows, -steering, -brakes, -antennae and AM/FM radio.

The car was restored by the previous owner in 2004 and it's believed the car came into the UK in 1980. Stuart currently owns four Corvettes and has owned 'Vettes since he was 23 (his first was a C4, which was the current model back then).
So there we have it, our five finalists selected and we now eagerly await the final which is at the Classic Motor Show, NEC, 10-12 November 2023. See you there!!!
Heat 4 @ Rally of the Giants, Stonor Park - 30 July - 1941 Cadillac Series 62 - John Kavaski
A worthy winner of Heat 4 of the Classic American Car of the Year Award sponsored by Kingstown Shipping is this 1941 Cadillac Series 62 belonging to John Kavaski. The car, painted in lustrous black, arrived in the UK in the nineties and has been part of a museum collection in Edinburgh.
It has been beautifully restored and contains many of the period details. It is also still running on six volt electrics and is powered by a 346cu in flathead straight-eight coupled to a three speed manual gearbox.
The Cadillac is also due to featured in Classic American magazine so keep a look out to learn more about it!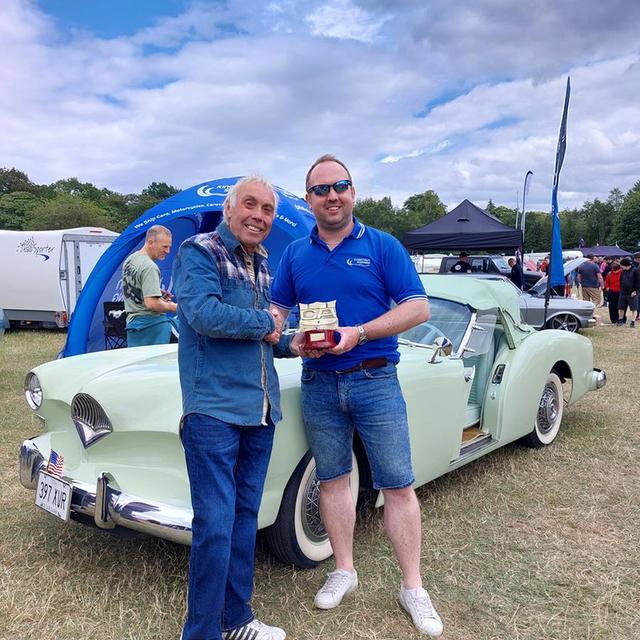 Heat 3 @ Stars & Stripes, Tatton Park- 1-2 July - 1954 Kaiser Darrin - Bill Smith
Congratulations to the winner of heat 3 of the Classic American Magazine Car of the Year competition sponsored by Kingstown Shipping. Bill Smith picked up the trophy with his ultra rare 1954 Kaiser Darrin imported recently by Kingstown Shipping.
Well done Bill, see you at the NEC!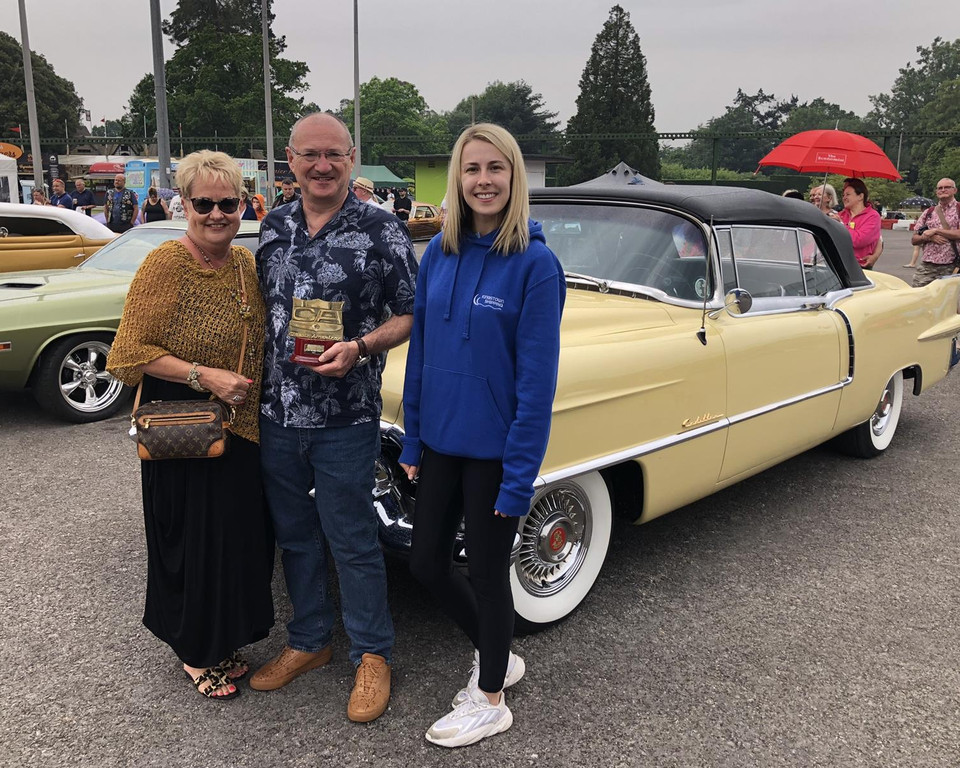 Heat 2 @ Custom & Hot Rod Show, Beaulieu - 18 June - 1955 Cadillac Eldorado - Lynne and Andrew Collier
Winner of heat 2 is this gorgeous 1955 Cadillac Eldorado. Imported from Iowa the car had a starring role in the 2005 Johnny Cash biopic 'Walk the Line' where it is driven by Sam Philips.
Congratulations to our winners in securing the second spot at the finals this November at the NEC, Birmingham.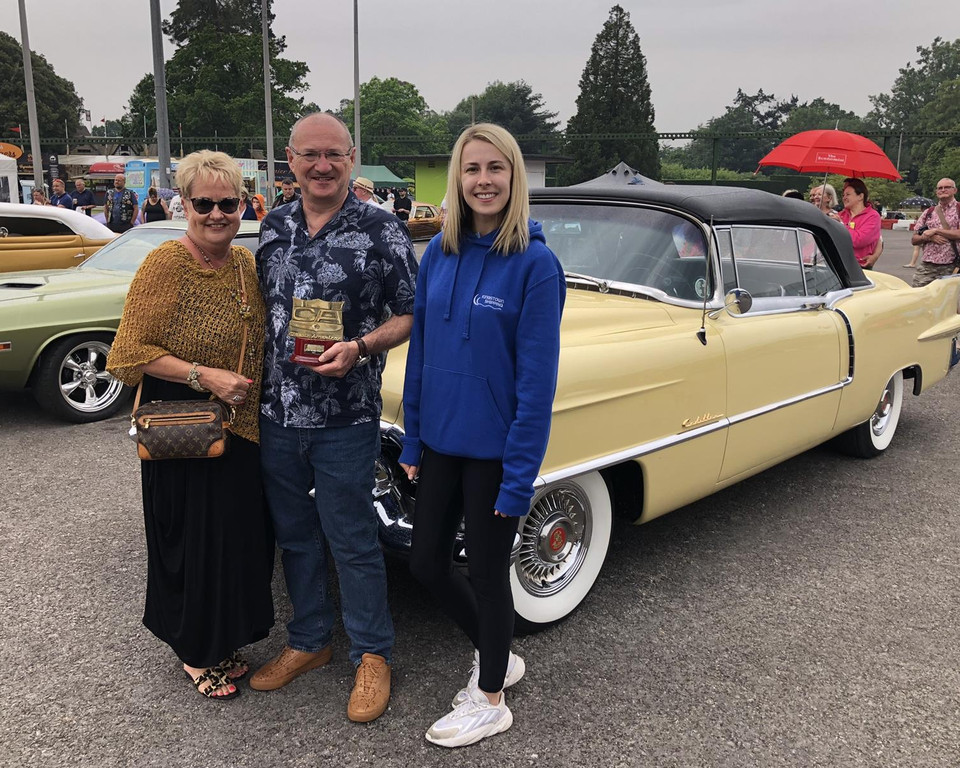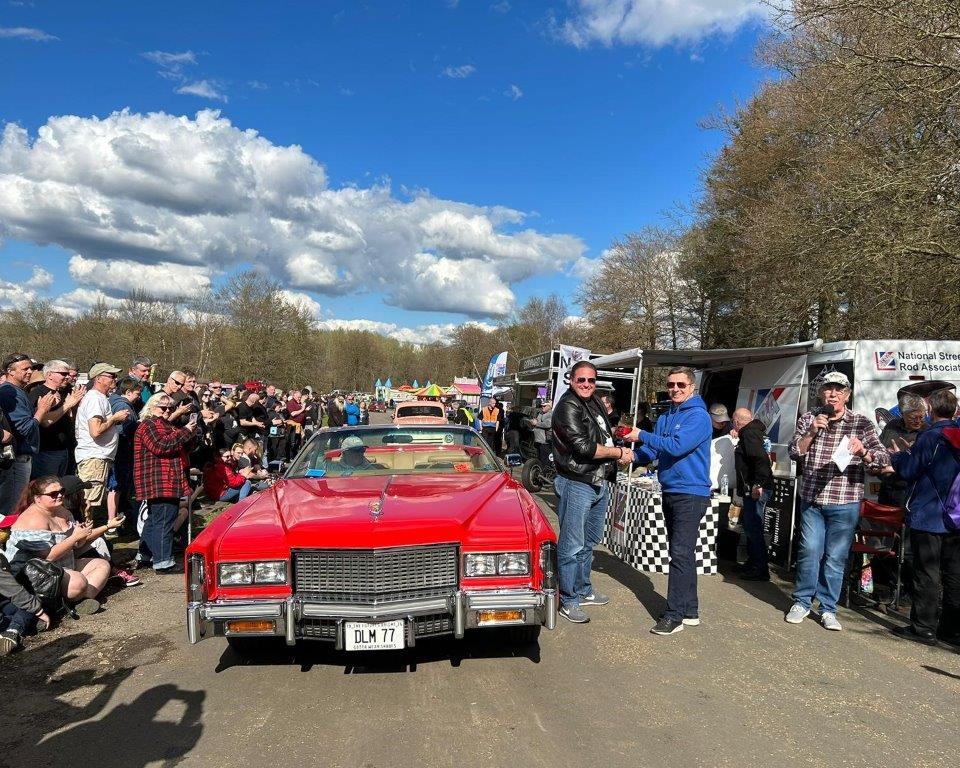 Heat 1 @ Wheels Day, Aldershot - 7 April - 1976 Cadillac Eldorado - Danyel Mills
This magnificent 1976 Cadillac Eldorado scooped first place at Wheels Day, Aldershot this weekend. Originating from Connecticut, Danyel enjoyed an East Coast road trip with the Cadillac before we shipped it to the UK from Charleston, SC
A lovely original car that we are very much looking forward to seeing again in the finals this November at the NEC.