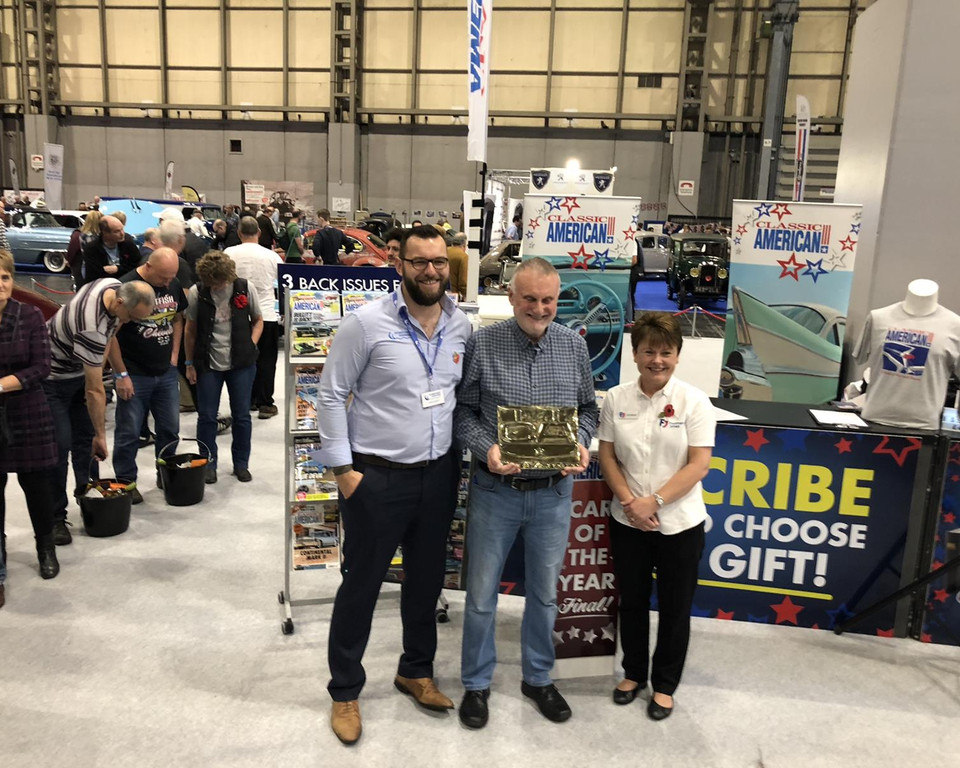 We have a winner!
Congratulations to Gary Sanders and his 1957 Dodge Custom Royal winning the 2018 Kingstown Shipping Classic American Magazine Car of the Year. Our inaugural year of sponsoring this prestigious event took us to events around the country. The magnificent '57 Dodge was heat winner at the Stars & Stripes event under (almost) Californian blue skies and successful over three days of judging at the final at the NEC, Birmingham. The award was presented to Gary by James Hadley of Kingstown Shipping.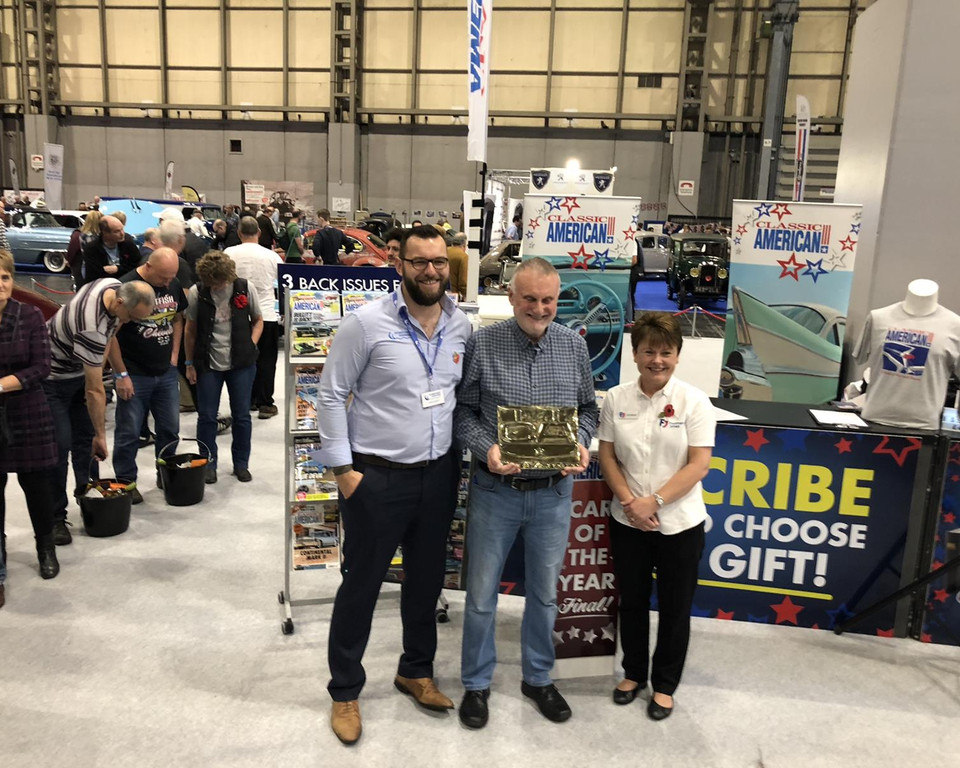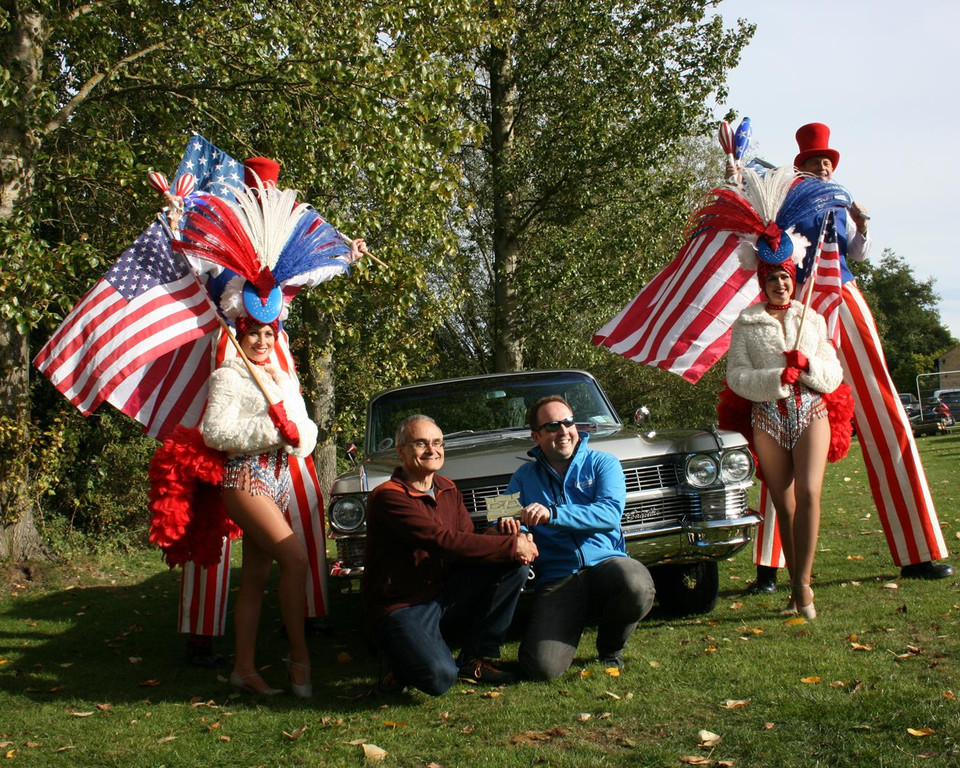 Heat 7 @ Prescott American Autumn Classics, Gloucestershire - 6th-7th October 2018
The final round of this year's Footman James & Kingstown Shipping took place at the American Autumn Classic held at Prescott Hillclimb. This entertaining weekender takes place at the stunning Bugatti Owners club, nestled in the pretty hills above Cheltenham. Sunday turned out to be the warmer, sunnier and drier day, with a lot more American cars attending. Amongst them was this stunning Silver 1964 Cadillac Sedan de Ville belonging to Graham Macdonald from Tenbury Wells, just down the road.
Whilst the car has undergone a respray, it's the stunning condition of all the trim on this car and the interior which is really eye-catching. None of the chrome or mazac trim on the car appears to have been restored, yet there is virtually no pitting or deterioration whatsoever, something one would expect on most cars over half a century old. Likewise the interior is in original, unblemished condition and it would appear the car has never been smoked in, as both ashtrays an cigar lighters are unused.
Like they say: "It's only original once", and it would seem that Graham has found himself a remarkably original, pampered vehicle that is in extremely good condition and a credit to its previous custodians.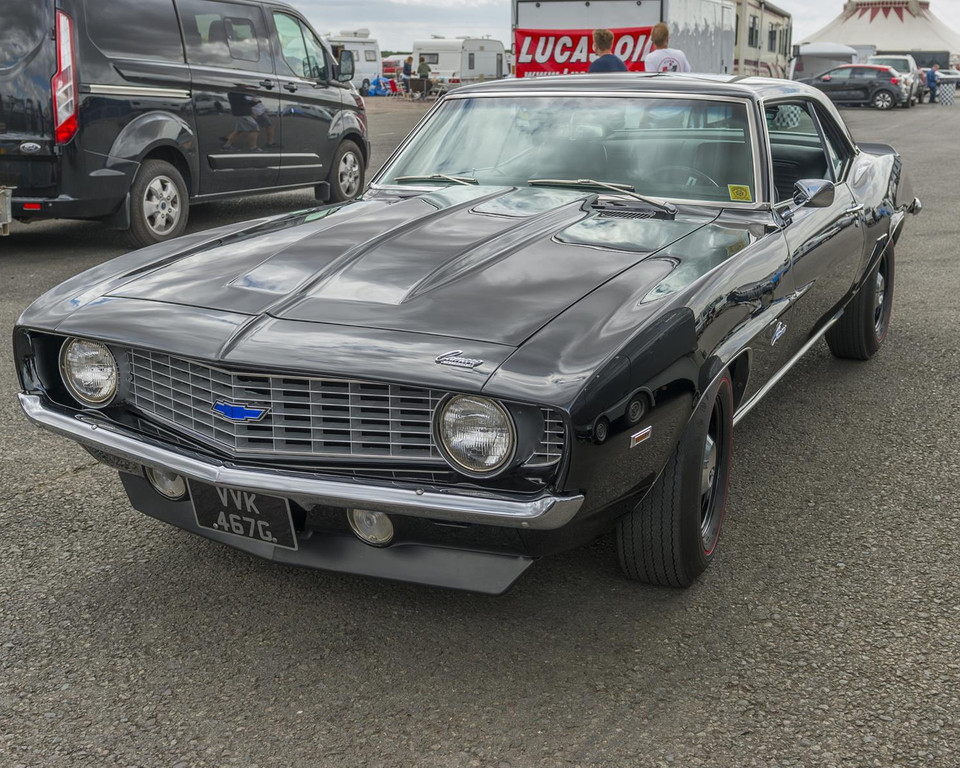 Heat 6 @ Mopar EuroNats, Santa Pod Raceway - 27th-29th July 2018
Car of the Year Round Six took place at the UK's biggest muscle car event, the Mopar Euro Nationals which is held every summer at Santa Pod Dragstrip. Sweltering heat gave way to gale force winds, torrential downpours and unsettled weather as the recent heatwave ended dramatically. Equally dramatic was the stunning black-on-black 1969 COPO Camaro which scooped the trophy for this heat.

Belonging to Steve Henry from Berkshire, the car was purchased from Belgium and is super-rare, with its high performance L72, 425 bhp 427 cu in high performance V8 motor is backed up by a Muncie four-speed close ratio transmission and 140mph speedo. The car underwent a total restoration Stateside six years ago, prior to its importation to Europe and we'd wager there's not another in the UK, let alone Europe. Make sure you head over to the Classic American stand at the Classic Motor Show this coming November. This car has to be seen to be believed!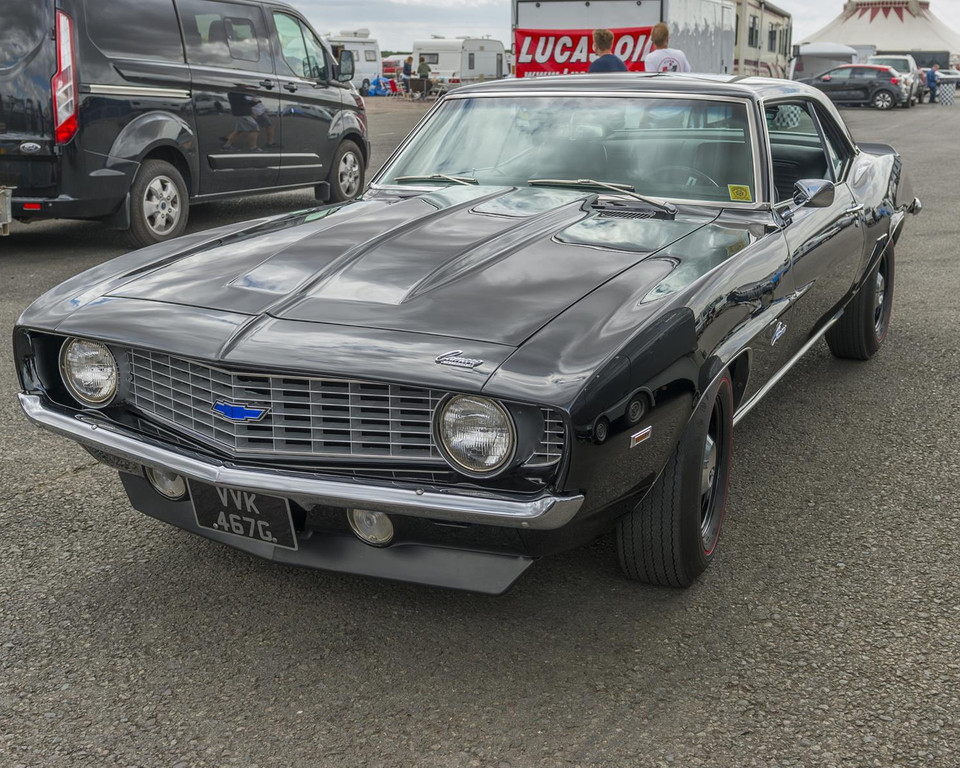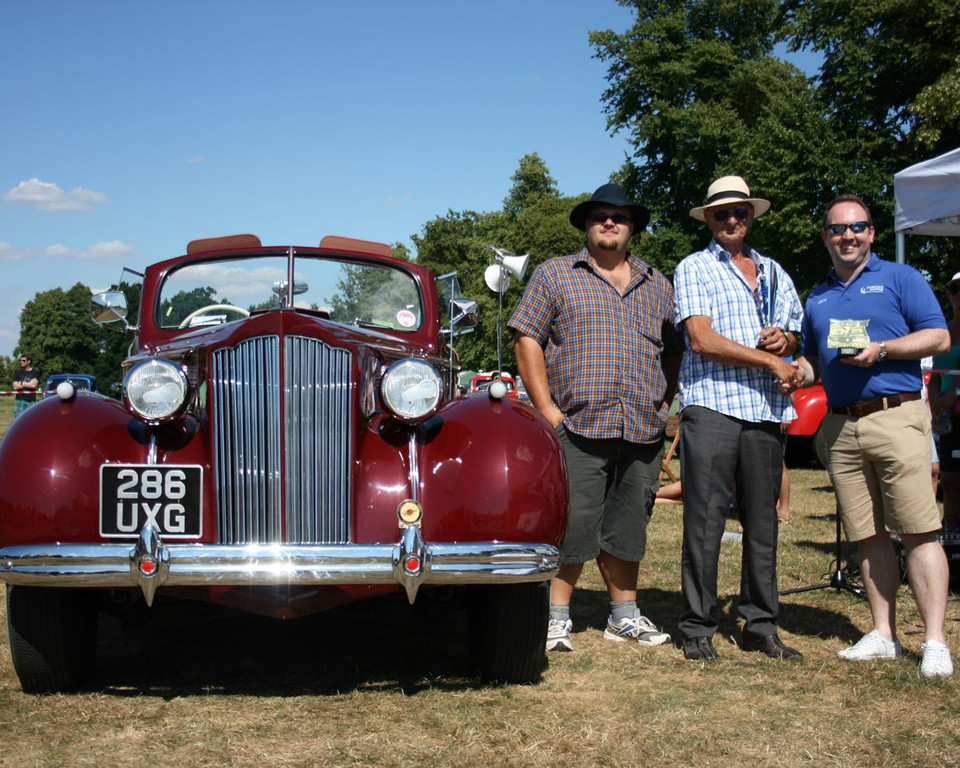 Heat 5 @ Rally of the Giants, Blenheim Palace - 8th July 2018
Heat 5 of the Footman James & Kingstown Shipping Car of the Year competition took place under the blazing skies of Blenheim Palace on Sunday July 8th at the Pre-'50 American Auto Club's annual show, the Rally of the Giants. With a prominent display of vintage and antique cars, this show is traditionally known for attracting pre-War American cars.
It should come as no surprise then that the car selected as heat winner was this stunning right-hand drive 1938 Packard 128 belonging to Dennis Smith from Gloucestershire. This stunning pre-War beauty is believed to have been assembled in Australia (it features a plate in the engine which says "Packard Australia". Dennis has owned the car for six years, although it underwent a full restoration in Australia before departing down under for these shores.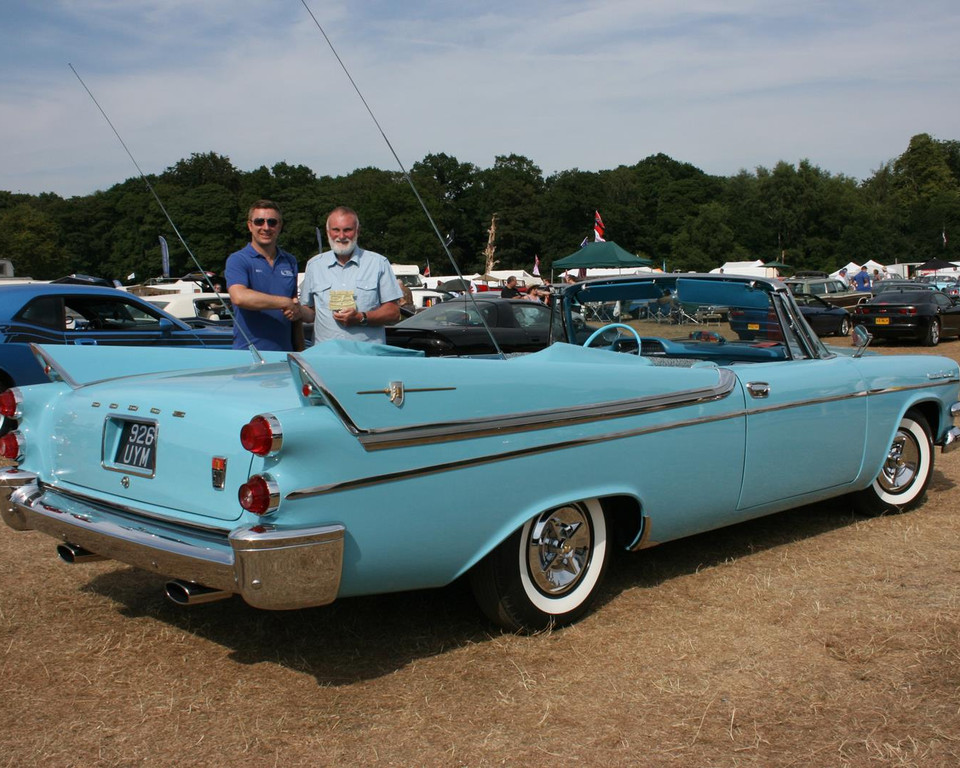 Heat 4 @ Stars & Stripes, Tatton Park - 30th June - 1st July 2018
"Say hello to the winner of the 4th heat of the Footman James & Kingstown Shipping Car of the Year competition which took place at the Classic American Stars and Stripes Show. The worthy winner - although it was a tough choice, so many incredible cars! - was this stunning 1957 Dodge Custom Royal belonging to Gary Sanders. And if you think it looks familiar, it was our cover car for the May 2018 issue. Congratulations Gary on such a stunning motor!"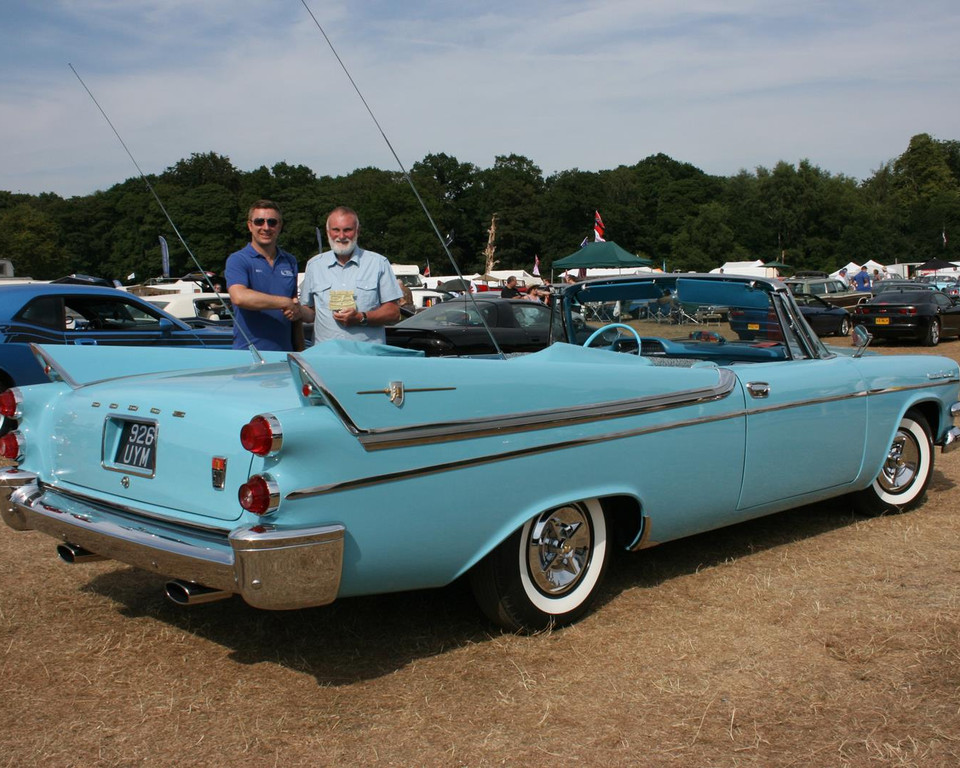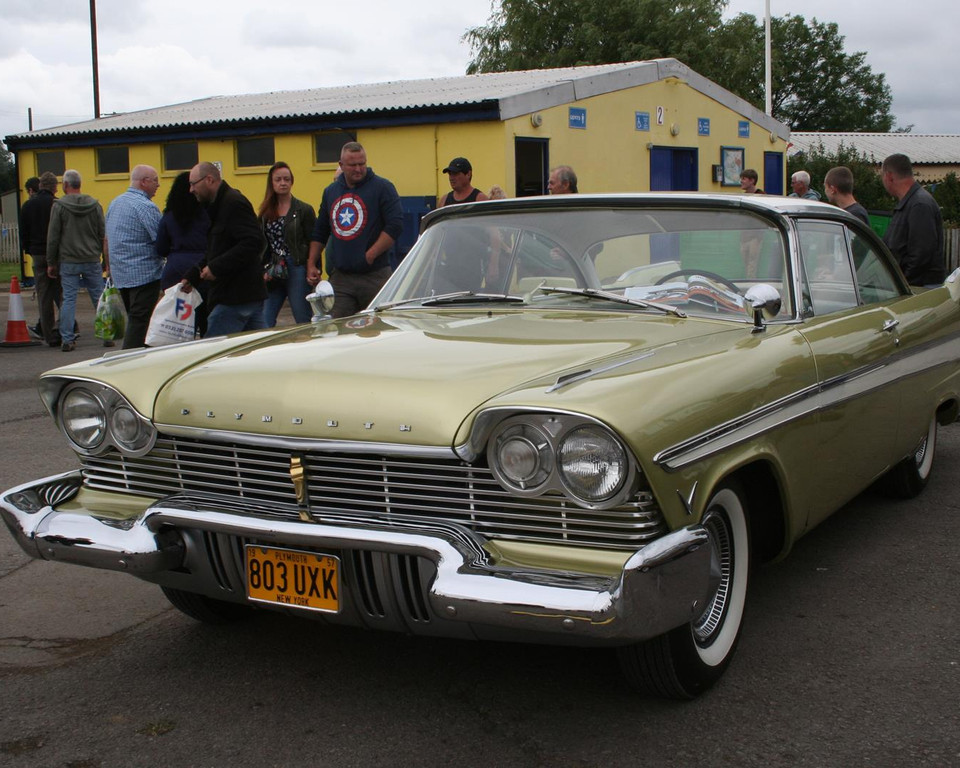 Heat 3 @ Bristol Classics, Shepton Mallet - 16th June - 17th June 2018
The Footman James Bristol Classic car show saw the third heat of the Footman James & Kingstown Shipping Car of the Year competition, which was won by this stunning 1957 Plymouth Belvedere, belonging to Nick Parker from Bristol. The car had previously belonged to famed Bristol hot rodder Jerry Denning, who had bought it as an unfinished project.
Nick had first seen it in 2005, when it totally blew him away, but it took almost a decade until the opportunity arose for him to acquire it. Not a lot is known of the car's history in the States, other than a dealer tag on the back from New York state. The car boasts a lot of its original interior, a 301 cu in V8 and of course that famous push-button transmission."
HEAT 2 @ AMERICAN SPEEDFEST, BRANDS HATCH - 9TH JUNE - 10TH JUNE 2018
The second heat of this year's Car of the Year competition took place at the American Speedfest VI event. Now in its sixth year, Sunday saw a big turnout of cars and visitors. As in previous years, there were plenty of Mustangs on display, but one in particular caught our eye, this stunning fastback in Champagne Beige.
Owner John Maunder is an American who has been living on these shores for the past three decades and has actually owned the Mustang since he was 16, when he acquired it from his brother, after helping him extract it from a garage. The car was daily driven from the Seventies until 1988 when John moved to the UK and was laid up until 2014 when he decided to have the Mustang restored by Shasta Mustang Supply of Redding, California.
With its Deluxe interior, fresh carpets paint and highly detailed 289 motor, this is one pony car that will be quite the centre of attention at this year's finals at the Classic Motor Show at the NEC this November!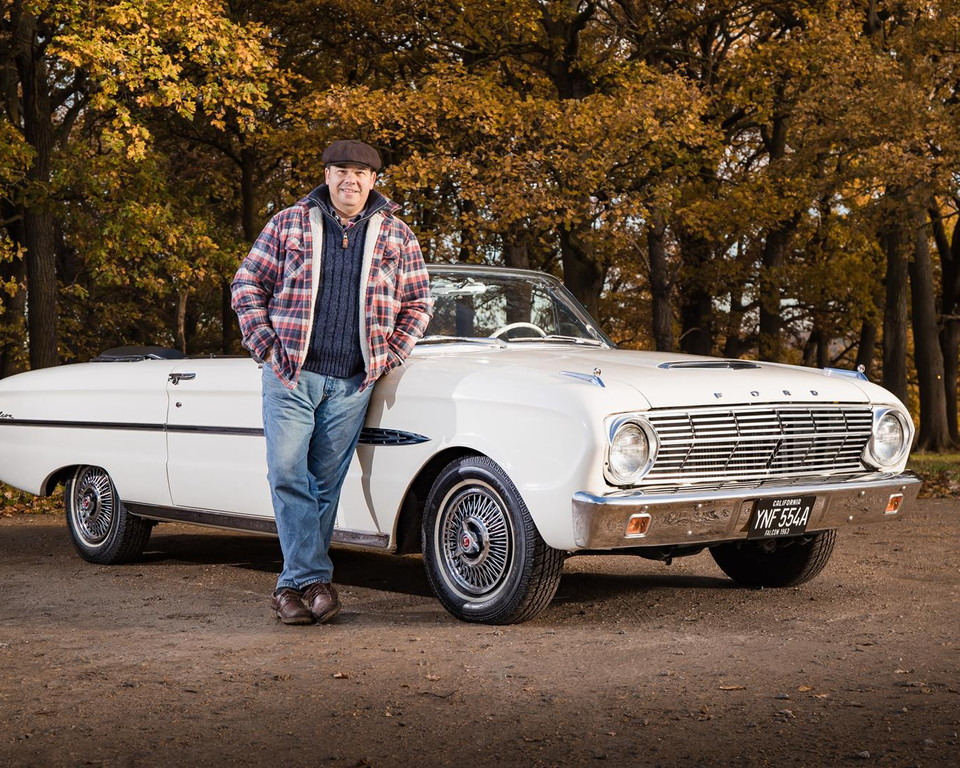 HEAT 1 @ WHEELS DAY, ALDERSHOT- 30TH MARCH 2018
As if getting your car on the front cover and a major feature in the UK's only American car magazine wasn't enough (shot by Jonny Fleetwood, Automotive photographer of the Year no less!) lucky Diego Presenza's 1963 Ford Falcon Futura was awarded the Footman James Kingstown Shipping Car of the Year heat trophy for this year's Wheels Day heat. Whilst we were unable to find a suitable car at this year's event due to poor weather, Diego had been awarded the heat win at last year's Wheels Day, but was unable to attend the finals held at the Classic Motor Show, NEC Birmingham due to a serious medical operation.