Motorcycle Shipping
We offer a cost effective shared container motorcycle shipping service from across the US, ideal for both loose and crated motorcycles.
The majority of our motorcycles are shipped uncrated. Bikes are secured within the container with blocking around the wheels and straps down from the bars and rear securing points. We are able to arrange enclosed motorcycle haulage across the US from vendor back to our warehouse. We can also arrange UK door delivery.
Extensive RORO options are available for exports of running motorcycles back to the US which allow the bike to be shipped uncrated.
Potential import taxes are detailed here and marine insurance details here. For exports of motorcycles back to the US please view the ISF 10+2 section.
Crating conforms to the International ISPM15 standard.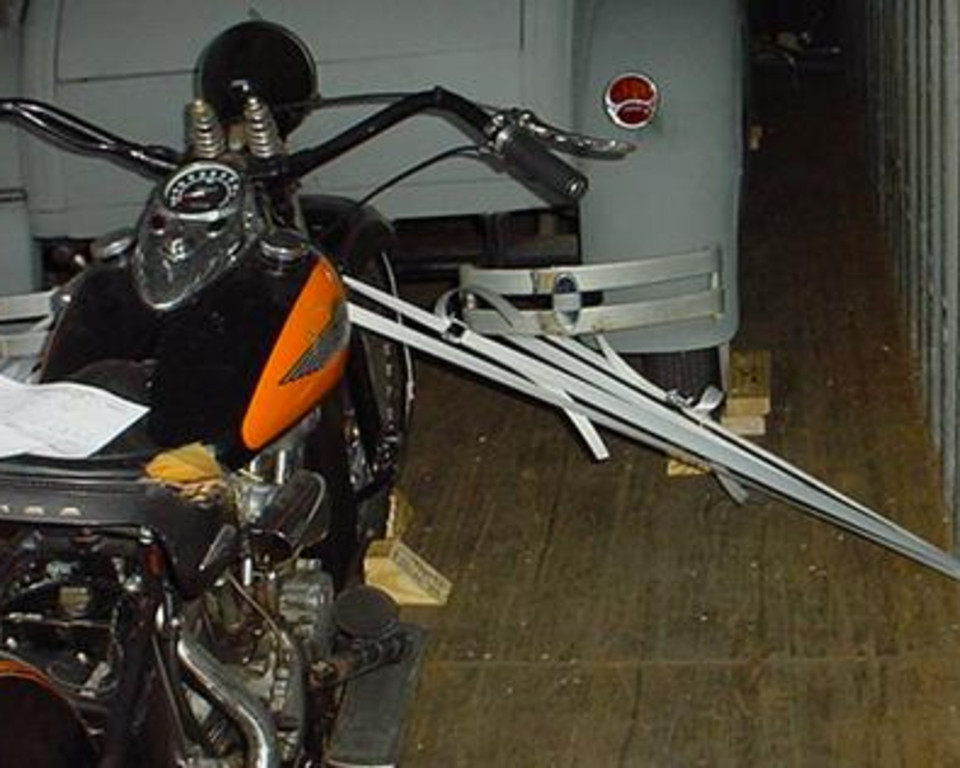 CRATED MOTORCYCLE WORLDWIDE EXPORTS
We offer a crated motorcycle export service from the UK and can collect motorcycles for export packing. Crating conforms to the International ISPM15 standard.
MOT / IVA CONVERSION
For MOT / IVA details please contact JRJ Custom Services
JRJ Custom Services are specialists in vehicle legalisation and registration, in particular all types of custom and modified motorcycles, from the most radical custom built Chopper, to a stock bike of all types, to any three or four wheeled quad or kit manufactured vehicle.
QUOTATION/BOOKING PROCEDURE
Simply call or email the details of the bike you are looking at, current location and if you need a collection or just the shipping and we will quote from these details.
For further information, rates and advice please contact:
Janice Jordan
Tel: 01252 336095
Email: JRJCustom@gmail.com
Web: www.jrjcustom.com